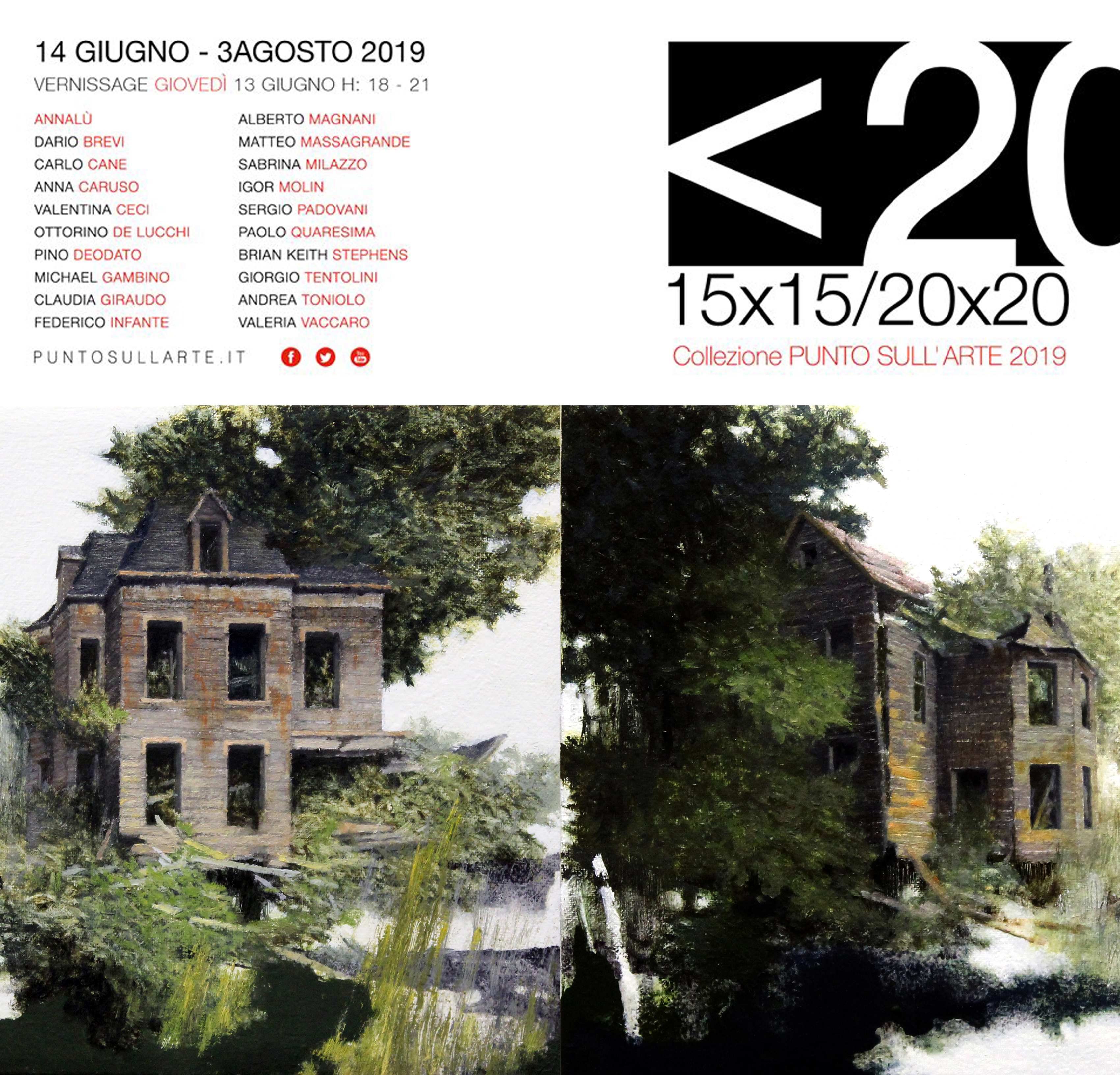 <20 15x15 / 20x20
The exhibition <20 15×15 / 20×20 | The PUNTO SULL'ARTE Collection has reached its Sixth Edition this year and brings together 20 Italian and foreign artists, painters and sculptors with different national and international experiences.
OPENING RECEPTION THURSDAY 13th JUNE from 6 to 9 p.m.
As in the past editions all the artists have made works following the standard sizes of 15×15 and 20×20 cm. Everyone expressed themselves freely, without a predefined theme and without technical limitations. The techniques and the media used are also varied: from oil colour to watercolour dry brush, from coloured biros to resin, from marble to wood and from canvas to paper.
The final result is represented by the group exhibition with which PUNTO SULL'ARTE Gallery concludes the exhibition season before summer: an exposition consisting of unique pieces specially made by each artist, unique works, unreleased and limited edition.